Are New Appliances Worth the Pre-Sale Investment?
Posted by Carolyn Capalbo on Friday, August 2, 2019 at 10:24 AM
By Carolyn Capalbo / August 2, 2019
Comment
As a prominent Real Estate listing agent in Northern Virginia, I'm often involved with pre-marketing home renovation and staging discussions. One very important area to explore is the kitchen and the question of whether new kitchen appliances are necessary. So my initial answer may be a lame "it depends"; however, it really does depend on several factors. For example, what is the price point of the home and the estimated return on the investment? Typically, the lower the price point of the real estate, the lower the potential return on the appliance's investment. That said if your kitchen appliances are 15 to 20 years old and an obvious eyesore or horribly dated, it will always be a good idea to replace the kitchen appliances. If the current kitchen appliance is 5 years or less, it may not be necessary to make changes, especially at a lower or entry-level price point. That said, new appliances can create a buzz and great appeal with buyers. Most entry-level or basic appliance packages will include, Refrigerator, Range/Stove, Microwave Oven, and Dishwasher. At the time of this blog post, decent stainless-steel packages could be purchased between $3,000 and $4,000. Please remember to budget in another $300 - $600 for delivery and installation. So total appliance budget to include installation should fall between $3,300 and $5,000 for most traditional homes. This investment should uplift value and buyer appeal by $5,000 to $10,000.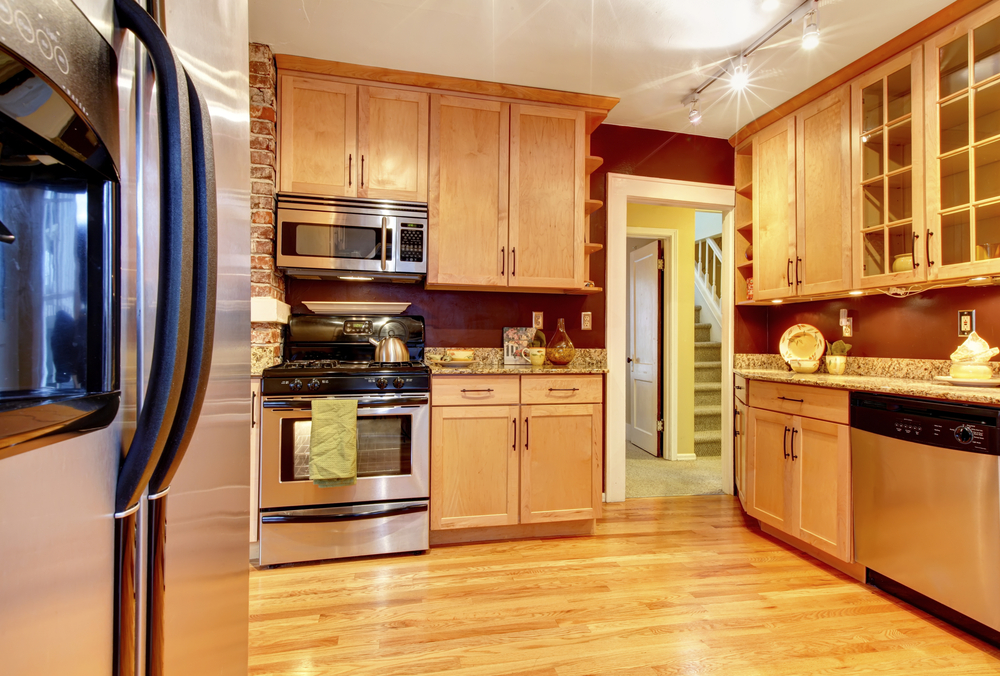 If you are looking to sell a luxury or near luxury property, you may wish to consider going with higher and/or professional grade appliances. Brands like Viking, Thermador, Wolf, Sub-Zero, and Miele will raise buyers' eyebrows and interest. This professional pop might be the perfect way to differentiate your home from the competition. These high-end professional appliances may require greater effort or kitchen remodeling to truly work best; however, bigger kitchen projects do sell homes and the return may be well worth the investment and effort. At the moment most of the higher-end professional brands offer package deals and may be able to fit inside current cabinet layouts. This should keep the investment under $20,000. Full Kitchen remodels can cost significantly more and may not return every dollar invested. One point to consider in our current luxury market is that a newly renovated kitchen and/or new appliances will set your home apart from the competition and sell quicker. In a recent article Zillow, did a study which a remodeled kitchen typically nets a 30% better return and having a steam oven will garner additional return as well. I personally have never cooked with a steam oven by my sister-in-law swears by her!
It's easy to see why new appliances appeal to new home buyers. This investment is an easy upgrade and most often returns money back into a seller's pocket!