Bradley Square, VA | The True Cost of Moving Up
Posted by Leah Knight on Monday, November 15, 2021 at 12:38 PM
By Leah Knight / November 15, 2021
Comment
Bradley Square community is a beautiful townhouse and single family home development in Manassas Virginia. Property values continue to rise in this community. If you purchased a townhouse in 2018 from the builder, you may have seen your initial purchase investment of $375,000 soar to $500,000 in 2021. That's a huge appreciation! The market is continuing to rise, and so are interest rates. For families that wish to sell and use their equity to step up into a larger single family home, now may be the best time to do so. For those wishing to use now as a time to utilize some equity to debt consolidate, now may be a great time to do so. Check out some scenarios in Bradley Square!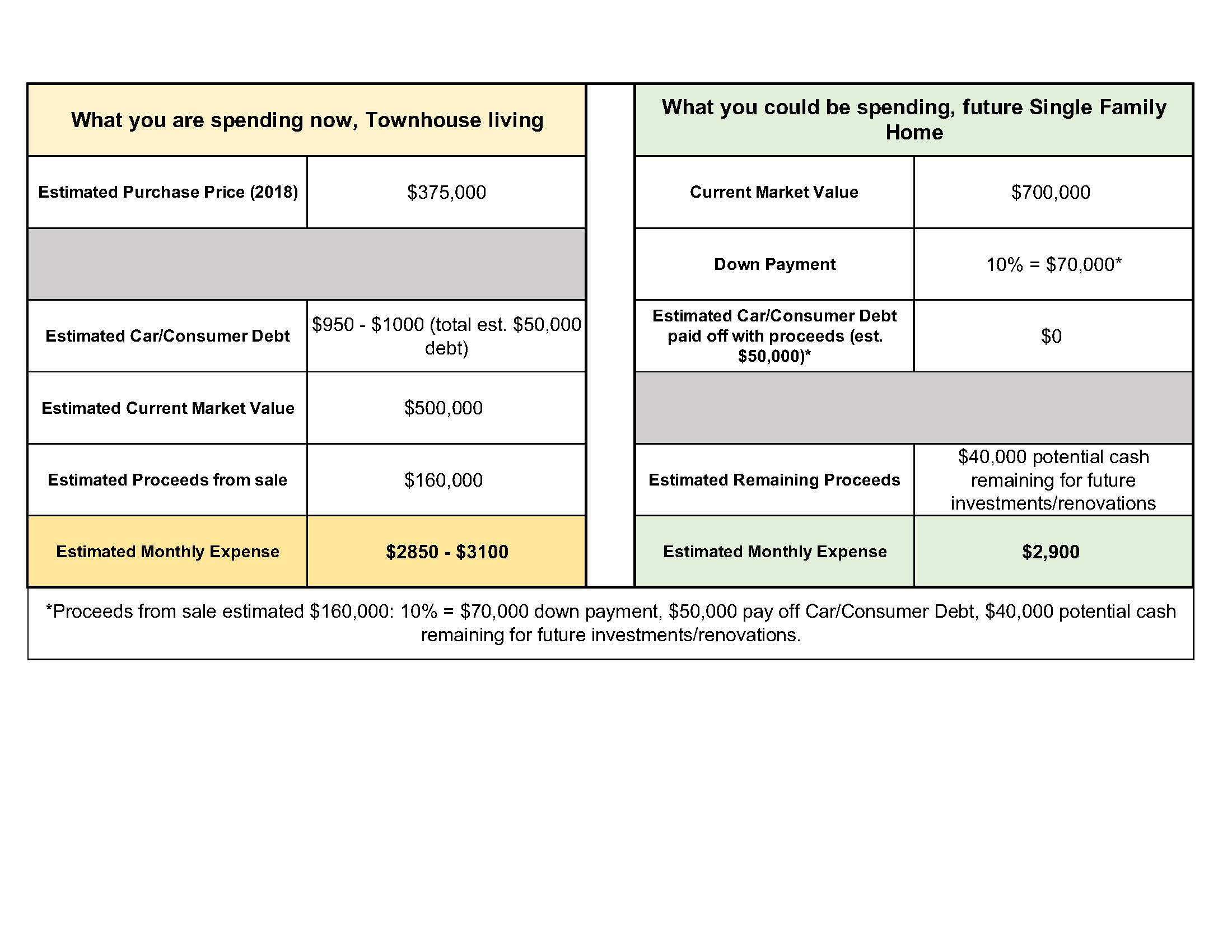 At a $375,000 purchase price at 3.5% to 3.75% interest back in 2018, Anticipating having about $160,000 in equity in late fall of 2021. Estimating monthly mortgage principal and interest payment to be $1900 to $2100 per month, currently. Anticipating household car and consumer debt to be around $950 to $1000 per month and around $50,000. Total Monthly Outlay with consumer/car debt and mortgage is estimated between $2850 and $3100 per month.
Moving up to a $700,000 home with 10% Down and a small monthly mortgage insurance premium will be a very attractive way to eliminate some of your car and consumer debt and keep the step up to a bigger home within reason. The monthly mortgage principal and interest for this scenario is $2900 per month. Utilizing some of the proceeds from the sale of your home to pay off existing consumer debt makes the step up from the townhouse to a larger single family home possible with perhaps no change to your monthly cash flow. Pretty amazing if you ask me!
Next Steps...
Call Leah Knight for comparative market analysis. It is our pleasure to make dreams come true!! 703-409-8025
If you love your home and are not ready to move at this time, have you considered reducing your monthly expenditures? You can discuss ways to improve your overall cash flow and build long-term wealth strategies with Carolyn Capalbo. Carolyn has seen debt consolidation save clients over $1000 per month. Are you ready for a conversation? 703-477-6022