Pantry Diving: A Newly Discovered Skill During Pandemics & Other Dire Times
Posted by Carolyn Capalbo on Friday, April 10, 2020 at 2:58 PM
By Carolyn Capalbo / April 10, 2020
1 Comment
COVID-19 has put a huge strain on our lives. Forcing new habits and changing old habits has been something that everyone has been dealing with. Real Estate sales have been steady; however, they have slowed from the euphoric pace set earlier this spring. So with a little extra time on my hands and a strong aversion of going to the grocery store, I started "pantry diving." It's my take off on the old adage of "dumpster diving" but instead, I'm diving through my pantry for buried/hidden treasures to use from my pantry.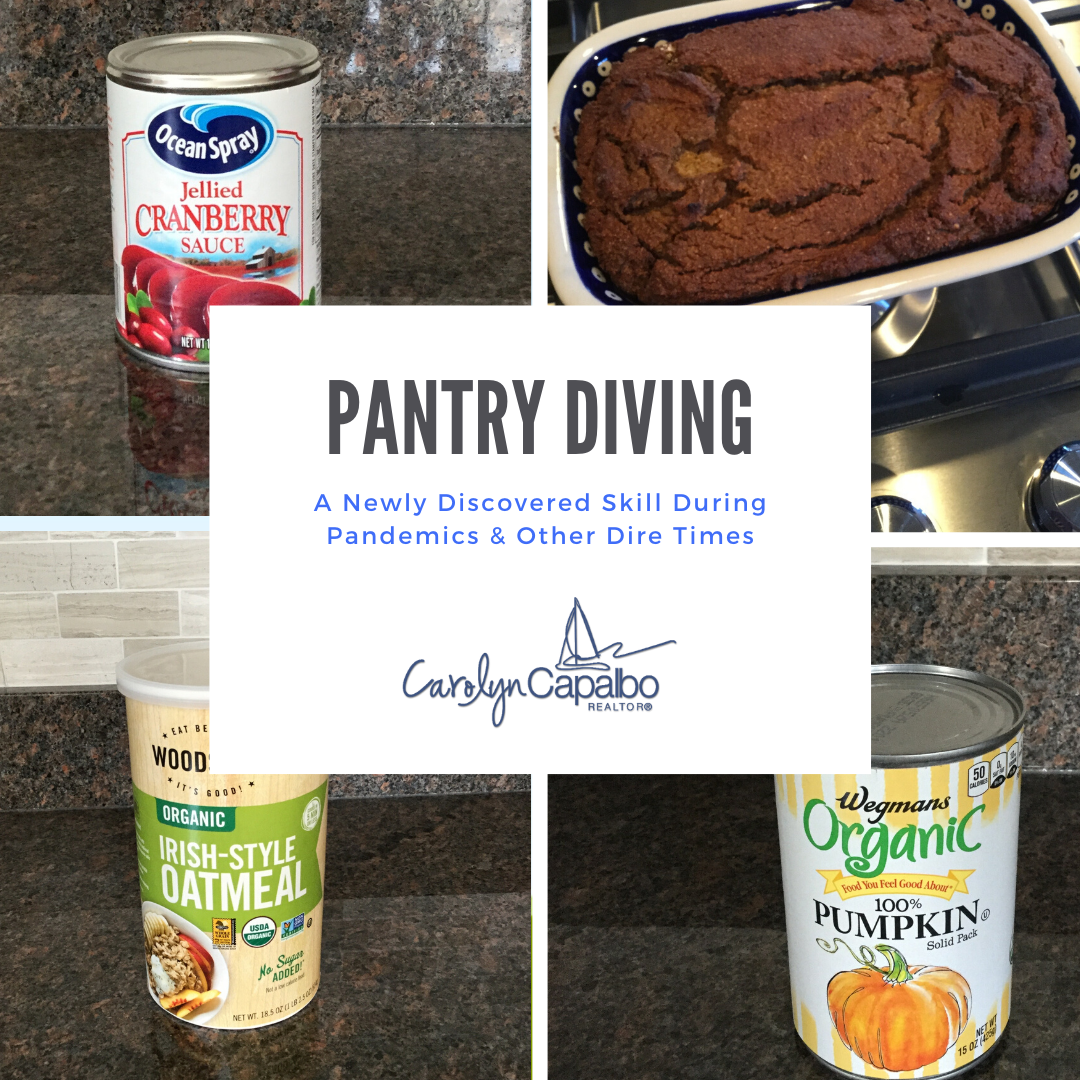 During my first dive, I found a half-used canister of oatmeal. To be honest, I can't remember the last time I cooked up a bowl of oatmeal for breakfast. I sometimes use oatmeal in baking for crumble topping on pies and cobbler and every once in a very long while I'll bake oatmeal cookies. I also found a few boxes of raisins, they were pretty hard so I soaked them for a few minutes in warm water to plump them up. I baked a batch of oatmeal cookies that were shared with neighbors and friends. Along with Pantry Diving, we did a quick version of the ring and run at our neighbor's house! I waved from the street and told her the cookies were from me! I hope they ate them instead of quarantining them for 14 days!
My second dive found a can of pumpkin puree lurking in the dark recesses of my pantry. While certainly not the right time of the year for pumpkin bread, I decided to bake a loaf of this spicy goodness in an effort to avoid another trip to the store to satisfy a need for something sweet. Sweetened with maple syrup instead of white sugar and using a compilation of gluten-free flours, this Paleo bread recipe really helped me reduce and use the resources of my pantry. Almond flour and coconut flour also saw the light of day for the first time in a long while.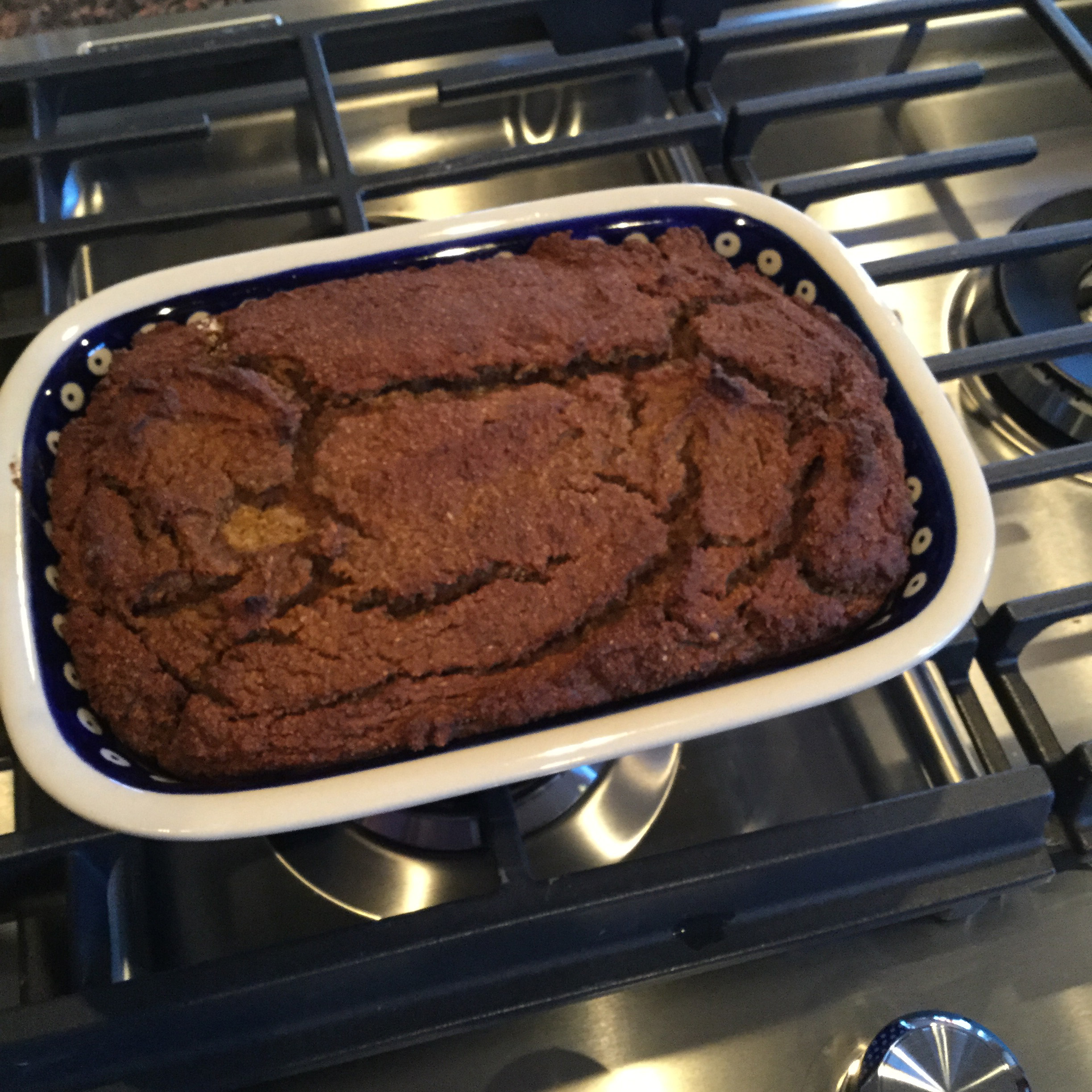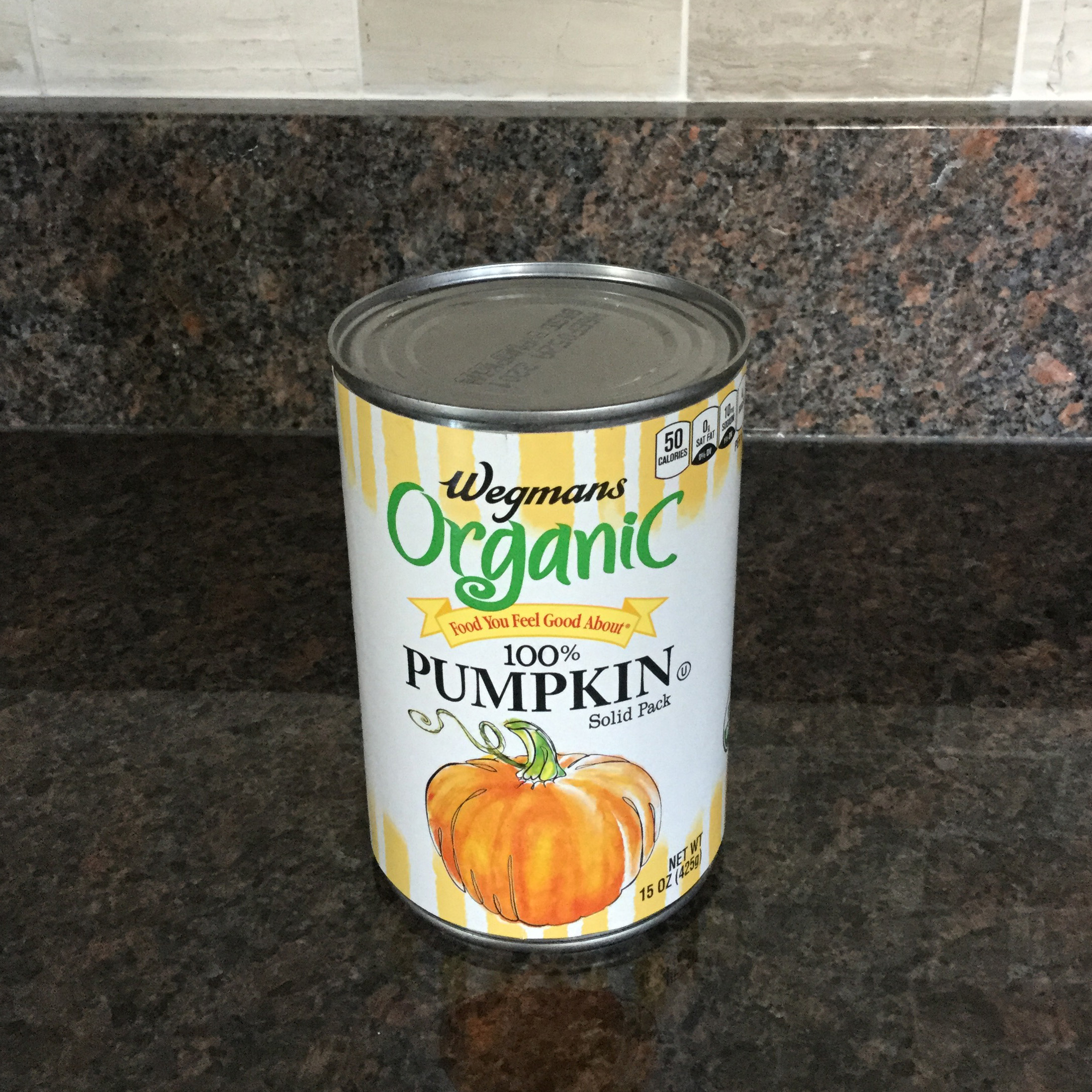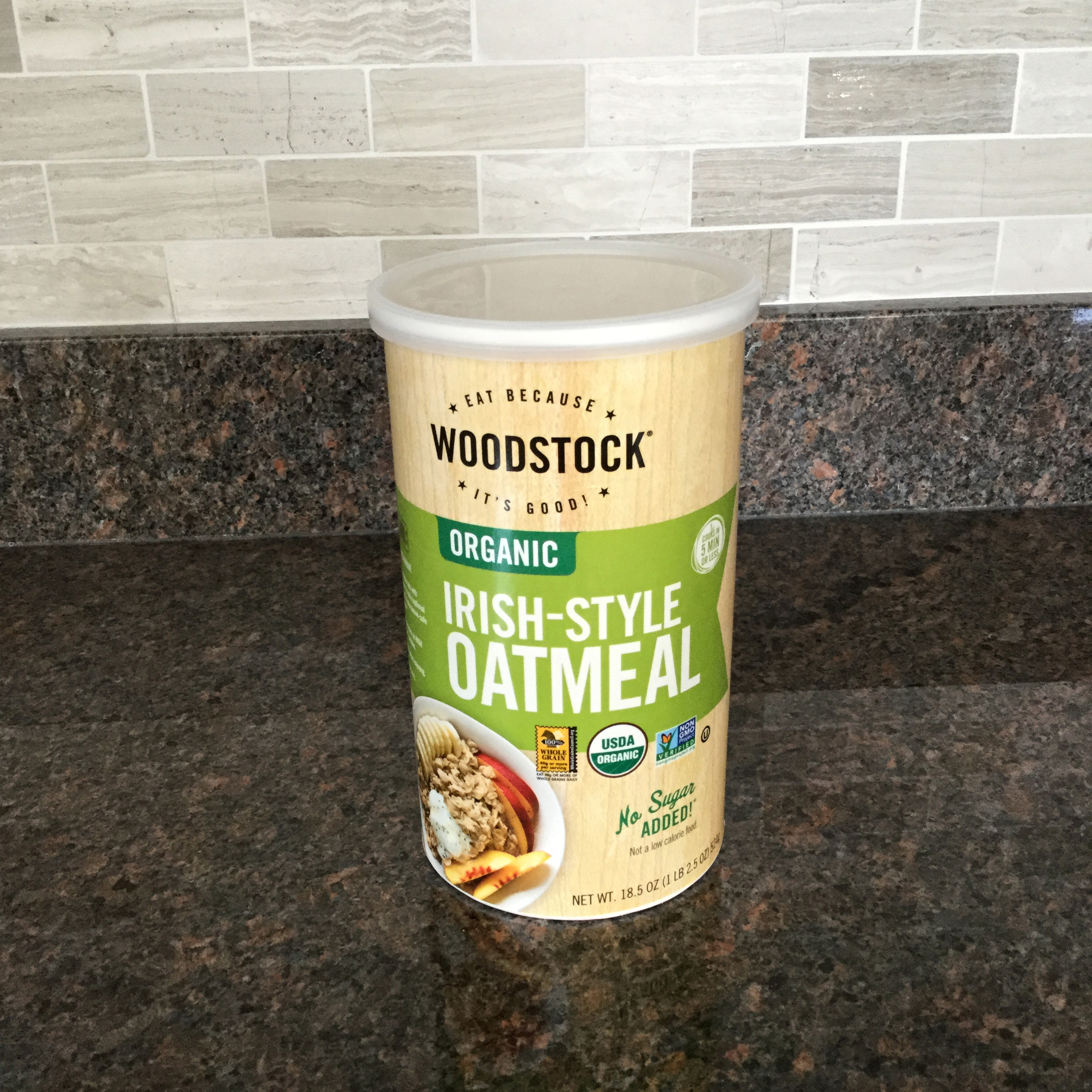 My next pantry dive project expands the diving fields into the refrigerator. I noticed a few stray carrots looking a little tired in my vegetable bin and ran them through the shredder of my food processor. I also located a can of Ocean Spray Cranberry Sauce. Google is my best friend for finding recipes around a wayward ingredient or two. Today, I'm baking a Cranberry Carrot Cake for my husband to enjoy! I'll share the results of this experiment with you!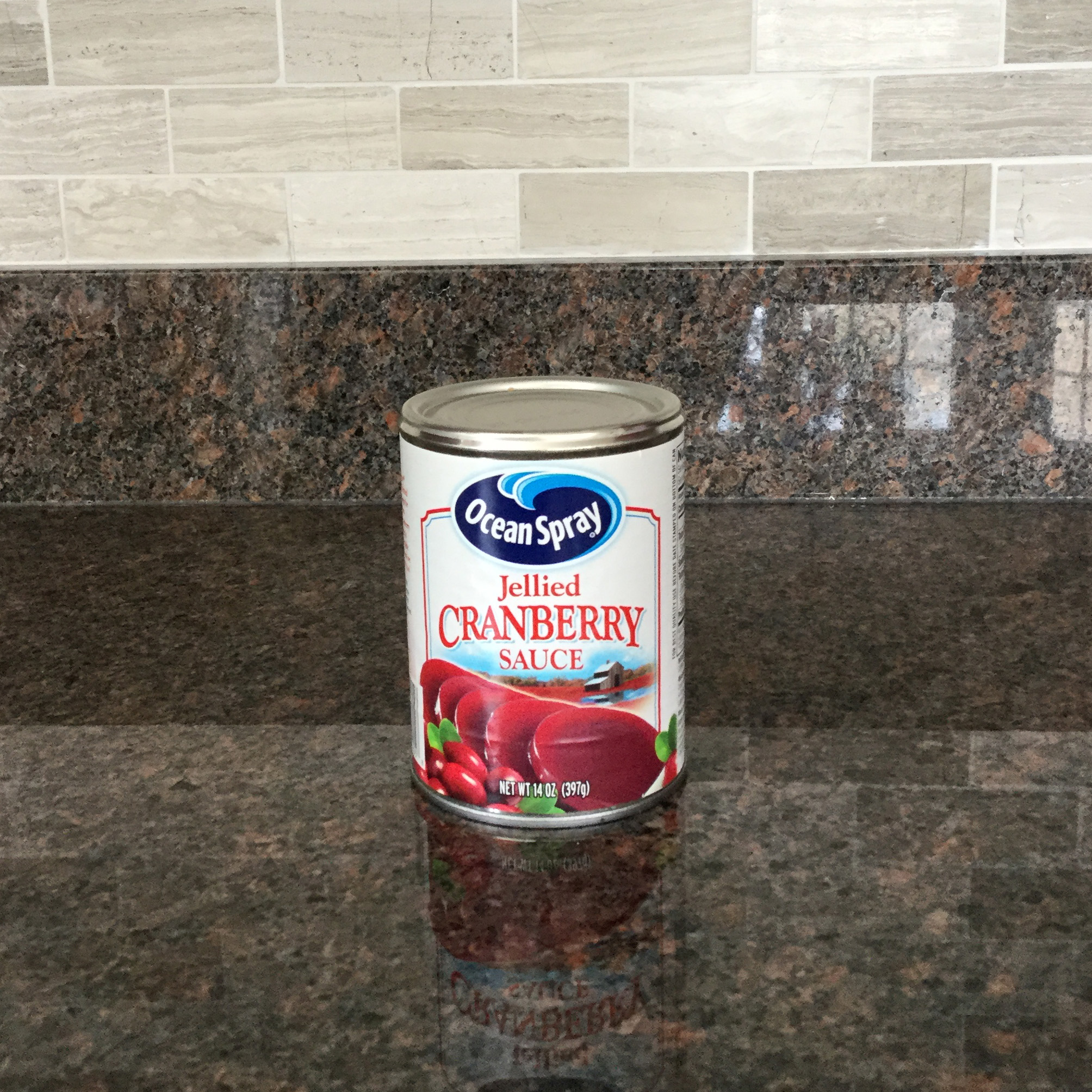 As you can see, Pantry Diving is not only a resourceful way of using odd ingredients that more than likely would have found their way into the trash can, it is a great way to make something great and reduce the need to make additional trips to the grocery store and place yourself at risk amidst so many people gathered in one concentrated space.
Have you been Pantry Diving, I'd love to hear your great finds and successes!! Let me know in the comments below!