What's Happening in the Dominion Valley Country Club Real Estate Market
Posted by Carolyn Capalbo on Monday, January 13, 2020 at 4:04 PM
By Carolyn Capalbo / January 13, 2020
Comment
2020 is going to be an interesting year for the Real Estate sales market in Dominion Valley.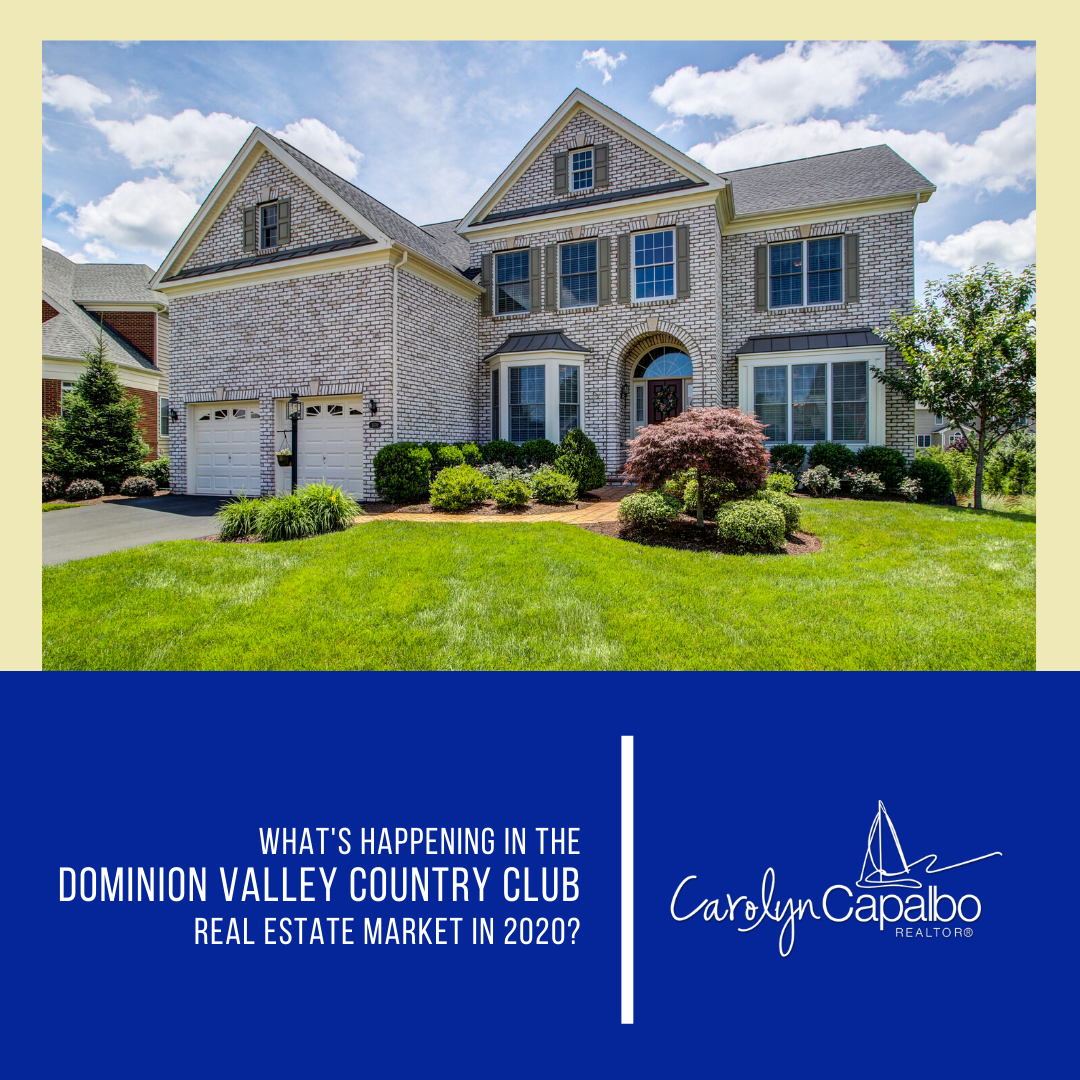 This will be the first year that Toll Brothers will not be actively selling new homes. The neighborhood is finally complete. That means that the market will begin to normalize as a traditional resale market. In the past, the builder was resale competition and provided a larger inventory profile and also fueled price increases in the community. Over the past 2 decades, Toll Brothers has been building and developing Dominion Valley. I look forward to seeing how the lack of new construction will impact pricing and sales in the community. There are key features of DVCC that will not change. The community is still a model of resort living with tremendous amenities and activities. Dominion Valley is still a premier gated golf course community with numerous indoor and outdoor pools, tot lots, walking trails, sports courts, community centers, and activities. This fabulous community draws the attention of many young and retired families. Top regional public schools are imbedded in this family friendly community. Haymarket is a great commuter location with easy access to I-66, Route 15, Route 50, and Route 29. There are many park and ride access points with commuter destinations accessible. Car share and ride share websites also offer commuting guidance. Omniride has an express bus that services Haymarket to Arlington. This is a great option for folks working in Ballston and Rosslyn! Ridesharing services such as www.commuterconnections.org are also key in helping commuters from Dominion Valley and Haymarket.
Market Trends for 2020 in Dominion Valley
Inventory remains lower than typical. Without the added builder inventory from Toll Brothers, this will make resale options, the only solution for those interested in purchasing a home in Dominion Valley. The neighborhood is still sought after for its family friendly amenities, schools, security, location, and appeal. This demand will still continue as area growth continues. Dominion Valley is a good location for several major corporate announcements; such as the tech growth in Manassas fueled by players such as Amazon, Micron Technologies, Iron Mountain, and Cloud HQ, Microsoft in Leesburg, Nestle in Arlington, VW in Herndon, and Amazon in Arlington. Major growth and historically low unemployment will continue to push up demand for Dominion Valley homes. Prices will continue to appreciate at their steady 3% to 4% annual rate, in my opinion. That said, older homes in Dominion Valley will need to make updates to attract the step-up move-in ready desires of our upgrading buyer pool. If you are a seller in DVCC, be prepared to update appliances, HVAC systems, kitchens and bathrooms to capture top of the market prices. All and all, I anticipate 2020 will be a strong market for homes for sale in Dominion Valley.
Please feel free to call me, (703) 477-6022, to discuss how to make the most of buying or selling a home in Dominion Valley. You can also contact me via the form below.
Experience Matters When Choosing a Real Estate Agent.
The Capalbo Team is made up of experts and specialists in each phase of getting your home sold. From photography to online marketing, to transaction management and closing... They have built a team of the best professionals in Loudoun County, Prince William County, and the surrounding Northern Virginia real estate market.